Experienced Roofer in Harlington

Need a local roofer in Harlington? Fascia Rite Rotherham is a well established, family run roofing company, offering a full range of roofing services from minor repairs to extensive roof renewals. Read more about us here.
Slate roof installation
Including slate roof installation and slate roof repairs,  and all aspects of slate roofing undertaken.
Our Location
21 Moorgate Rd, Rotherham, S60 2ET
We now offer finance on all of our products, once you've obtained a quote simply click on the banner below to see if you qualify for our finance package, it only takes 60 seconds to get a decision.
Our finance packages are offered through Ideal 4 Finance and are subject to their terms and conditions
Experienced Roofer in Harlington and Surrounding Areas
We pride ourselves on providing top class workmanship to our clients, specialising in all aspects of roofing which includes NEW Topseal GRP Flat Roofing in Harlington. In the case of a roofing emergency, we offer a priority service for customers in desperate need of roofing repairs, and we can offer digital photographs of roofing damages if required. We offer a wide variety of services including;
Your roof acts as your home's only line of defence against the elements, such as strong winds, heavy rain, frost, sleet and snow and in some cases glaring sunshine in long periods of hot weather. This can easily wear away at roofing materials or loosen tiles with time and that can result in expensive rotting roof timbers or even endanger the general public. Our roof repair service is both preventative as well as restorative, in that we try to eliminate issues before they appear in the future.
With rubber roofing installed by your local roofer in Harlington there are no seams, which makes it more water-resistant than is the situation with many other sorts of roofing material. Rubber roofs offer durability, despite being fairly light, and aesthetic appeal – particularly when rubber shingles are in place over a sloped roof. Both of these advantages can add considerable amounts to the value of your property when it comes to selling.
Our roofers in Harlington have specialised in putting in and refitting slate roofs throughout the region for years. Slate is an excellent and exquisite material but is also extremely durable. Slate is available in many varieties and dimensions, every one of which possessing it's own advantages along with manufacturer's warranty period (50-100 years on many brands).
Fascias, guttering and soffits
Roofline products are just as significant as any work you choose to carry out on your property. Not only keeping the look of your property respectable and smart but resistant to decomposing rafter ends, damp and leaking gutters, nesting and architectural damage.
We offer complete removal where feasible of current soffits, fascias, barge boards, guttering and downpipes whilst additionally swapping waterproof membrane, rotten rafter ends and adding all-important ventilation into the eves space. The general flow and water collection is often much improved.
Fibreglass Roofing Services
Widely knows as fibreglass roofing, GRP roofing in Harlington can last for at least 30 years and offering a far more durable and dependable covering than other, more conventional roof coverings.
Conservatory roof replacement
Constructor explains how you can enjoy high end flooring trends like textured wood and realistic stones with new laminate flooring.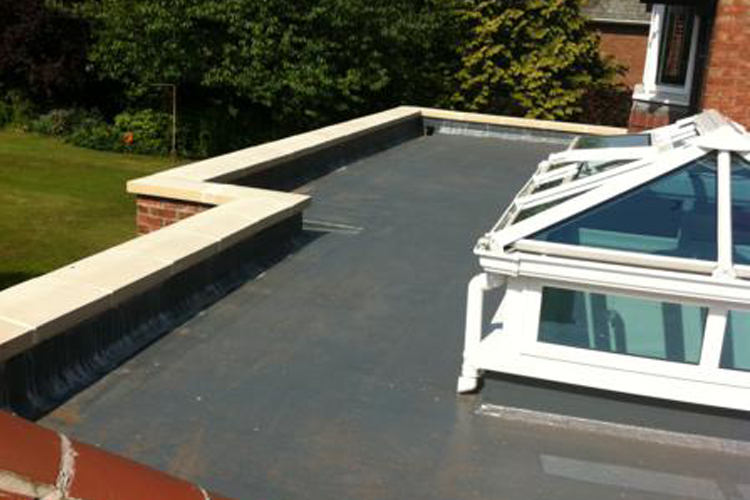 Flat roofing in Rotherham
The team here at Fascia Rite Rotherham have over 20 years experience repairing and installing all kinds of flat roofing in Rotherham. Flat roofing is noted for its affordability and viability to a range of applications

Fascias & guttering
Find out more about our fantastic range of Fascias, soffits & guttering.

Emergency roof repair
Emergency call out service to deal with storm damage or other emergencies.

Reputable family business
Only choose the best reputable family run business, choose us!
Take a look at some of the projects recently carried out by your local roofer in Harlington, we pride ourselves on quality work, brought to you within deadlines!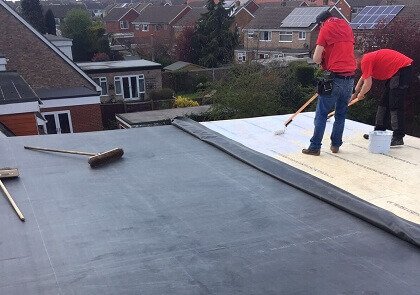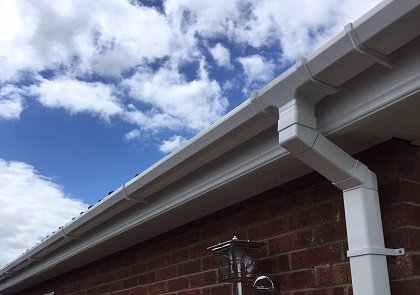 If you require the services of a highly reliable, time-served roofer in Harlington or the surrounding areas, then contact us today. Alternatively, complete the contact form provided and we will be in touch as soon as possible.
Make Fasciarite the first choice for all your roofing needs