Home   >  Our Service  >  GRP Roofing
Call Us For A Free Quote Today
01709 460852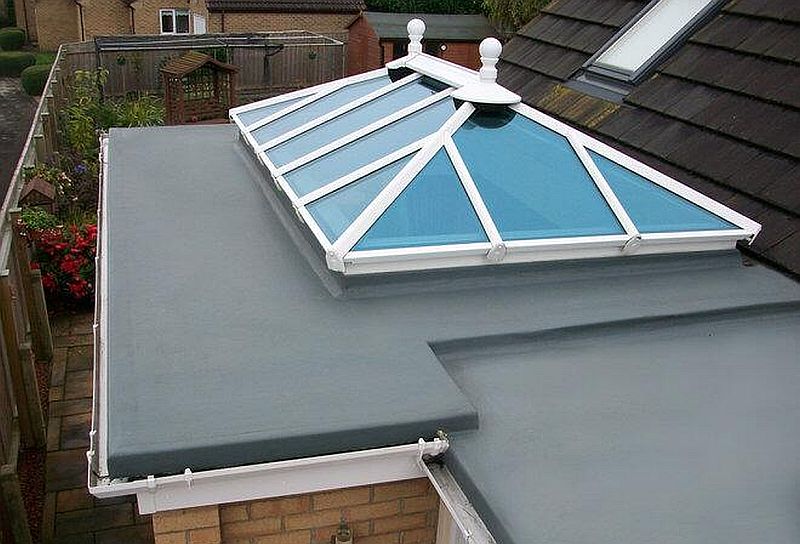 As a leading roofer in Rotherham, we're always looking to widen our services and provide our customers with additional choice.
Widely knows as fibreglass roofing, GRP roofing in Rotherham will last for at least 30 years and offers an exceptionally reliable, durable and attractive way of securing your commercial or domestic property from the elements. While providing an incredibly effective protection from weathering and the elements, GRP roofs are also easily repaired and extremely simple to maintain, which guarantees a long lasting roof cover and superb value for money.
HIGHLY EFFICIENT & QUALITY ASSURED
Whilst more commonly known as fibreglass, the more technical term for this material is Glass Reinforced Plastic ( GRP for short). Famous for its unbelievable durability, the material which is GRP is now used across several industries. This material is tough, extremely versatile and thoroughly waterproof, which makes it one of the best choices when it comes to flat roofing in Rotherham. If your considering a new flat roofing installation GRP is one of the better options, when properly installed by a professional contractor. A new flat roof surfaced with GRP will last decades, and that's only one of the many benefits of GRP. GRP has a wealth of benefits for all kinds of roofing. Fibreglass roofs are remarkably adaptable, in creating spectacular balconies and walkways. They're also easy to extend or refurbish, and block unlawful access. When properly installed, a Flat GRP roof should stay leaf free for life, and here at Fascia Rite Rotherham we pride ourselves on the high quality of our fibreglass materials and our skilled craftsmanship. With more than 20 years experience in the installation and repairs of GRP roofing in Rotherham, it's little wonder why our company is considered to be the best choice for GRP roofing in Rotherham.
REVOLUTIONARY PRODUCT
Some of the very first fibreglass roofs completed over 30 years ago continue to show no signs of degeneration. This material is UV radiation resistant, becomes lighter over time and also has fire resistant properties. GRP is manufactured to be capable of any building movement through expansion and/or contraction. Made on site using polyester resin, glass fibre and rollers. GRP is a incredibly strong product. This product is groundbreaking and will change the course of roofing materials used to seal and protect roof coverings throughout the UK.
Contact Fascia Rite Rotherham
If you're fed up with leaking roofs and want something more well-built and secure, then GRP roofing in Rotherham might well be what you're looking for. Call the professionals roofers here at Fascia Rite Rotherham today for a free of charge, no obligation quotation at your home or business. See our other services here.

Need more information? 
Call us now
Call us now on 01709 460852 for a very competitive no obligation quote.